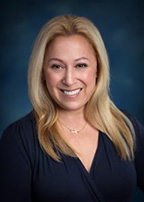 Dr. Jacqueline Jacques: Summer Detox Smoothies
Who says a healthy detox drink or meal replacement shake can't be delicious? Dr. Jacqueline Jacques explains how Summer Detox Smoothies support a healthy lifestyle and weight management. She is a licensed naturopathic doctor, board member of the Samueli Center for Integrative Medicine, international speaker and author.
*These statements have not been evaluated by the Food and Drug Administration. This product is not intended to diagnose, treat, cure or prevent any disease.