Dr. Stephen Kohl: Body Wise Super OptimEyes
Concerned about healthy eyesight? Body Wise Super OptimEyes was formulated by Dr. Stephen Kohl, a leading Southern California ophthalmologist. Only Body Wise Super OptimEyes supports eve health and vision six ways: 1. Retina health. 2. Macular health. 3. Clear focus. 4. Blue light (computer, TV, smartphone) protection. 5. UV rays (sunlight) protection. 6. Night driving (clear focus, depth-of-field).*
Dr. Stephen Kohl: Super OptimEyes for Healthcare Professionals
A higher level of eye care for your patients and a new stream of income for your practice. Body Wise Super OptimEyes was formulated by Dr. Stephen Kohl, a leading Southern California ophthalmologist. Only Body Wise Super OptimEyes supports eve health and vision six ways: 1. Retina health. 2. Macular health. 3. Clear focus. 4. Blue light (computer, TV, smartphone) protection. 5. UV rays (sunlight) protection. 6. Night driving (clear focus, depth-of-field). *
Dr. Jacqueline Jacques: Body Wise Super Joint Relief for Joint Health + Flexibility
Dr. Jacqueline Jacques: Body Wise Super Joint Relief for Joint Health + Flexibility
Do you feel stiff and sore? Are aches and pains making you feel old before your time? Body Wise Super Joint Relief was formulated to reduce pain and give you more ease of movement.*
Dr. Jacqueline Jacques: Super Cell
Would you like to be more active, extend endurance, and avoid slumps in energy? Body Wise Super Cell helps energize every cell in your body with a powerful blend of antioxidants.*
Dr. Stephen Kohl Introduces Super OptimEyes
Concerned about your eyesight? Super OptimEyes was formulated by ophthalmologist Dr. Stephen Kohl to provide nutritional support for eye health and vision six ways: retina health, macular health, clear focus, UV (sunlight) protection, blue light (computer, smartphone, TV) protection, and night driving.*
Shelley Farley: My Favorite Body Wise Nutritional Supplements
Singer Shelley Farley, wife of Body Wise CEO Bill Farley, shares some good news about staying healthy and performing at your best every day. From energy to the immune system and eyesight, Body Wise nutritional supplements support a healthy, active lifestyle.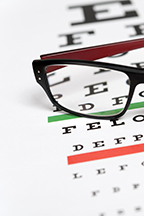 Dr. Stephen Kohl: Daily Ocular Nutrition Helps Protect Your Eyesight *
Did you know that 30% of people age 60+ suffer significant vision loss that cannot be corrected with glasses? Discover how targeted nutrients support retina and macula health to help you see your best as you age.* Dr. Stephen Kohl formulated OptimEyes to provide complete ocular support. Before his retirement he was a leading ophthalmologist in Southern California and official doctor for the Navy SEALs in San Diego.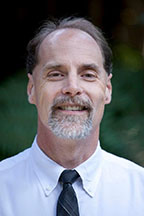 Dr. Bradley Wajda: Introducing Super MemX2
Board Certified in Psychiatry by the American Board of Physician Specialists, Dr. Wajda formulated Super MemX2 based on many years of research and clinical experience. Super MemX2 supports mental acuity: the ability to focus, concentrate, learn, and remember.* Dr. Wajda practices integrative medicine. Nutritional supplements play a key role in helping his patients achieve a desirable outcome. *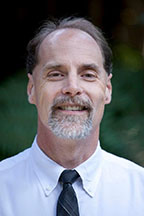 Dr. Bradley Wajda: Super MemX2 Study Results
Super MemX2 was formulated by Dr. Bradley Wajda to support our ability to focus, concentrate, learn and remember. Now Dr. Wajda puts this supplement to the test with his own patients. Hear about this exciting study and the results that were "beyond encouraging".* Dr. Wajda is Board Certified in Psychiatry by the American Board of Physician Specialists. *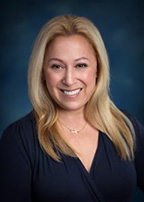 Dr. Jacqueline Jacques: Super Joint Relief
If you love not acting your age, you're going to love Super Joint Relief. This supplement provides nutritional support for joint health and flexibility to help you live a happier, more active life. Learn more about the structural and functional benefits of the ingredients in Super Joint Relief. * Dr. Jacques is a licensed naturopathic doctor, board member of the Samueli Center for Integrative Medicine, international speaker and author.
Michelle Smith: Feel Great Immune Health Nutrition
Want to feel your best every day? Discover the power of the Immune Foundation Kit (Right Choice AM + PM and AG Immune) with Michelle Smith, a Certified and Accredited ISSA Personal Trainer and AFAA Group Fitness Instructor.*
*These statements have not been evaluated by the Food and Drug Administration. This product is not intended to diagnose, treat, cure or prevent any disease.